Chairman and Managing Director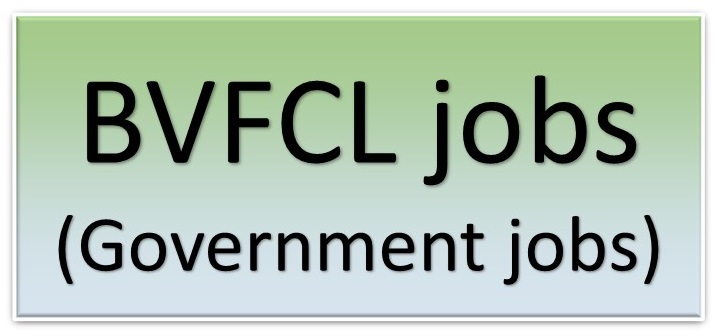 Brahmaputra Valley Fertilizers Corporation Limited (BVFCL) was incorporated on 5-Apr-2002. BVFCL was earlier known as The Namrup Fertilizer Complex after bi-furcation from Hindustan Fertilizer Corporation Limited (HFCL). BVFCL comes under the administrative control of Ministry of Chemicals and Fertilizers, Department of Fertilizers, Government of India. BVFCL uses associated natural gas as basic raw material for the production of nitrogenous fertilizer.
Job title: Chairman and Managing Director
Advertisement date: 29-Oct-2020
No. of posts: 1
Qualification: Graduate with good academic record. MBA will be an added advantage.
Work experience:
Adequate experience in a Senior position in a reputed Organization. Candidates having experience in Finance / Marketing / Production will be added advantage. Work experience in Fertilizer / Chemicals sector is also an added advantage.
Job Type: Full time
Maximum term of appointment: 5 years
Salary offered: Rs. 75000 – Rs. 90000
Age: 45 years
Work location: Namrup, Assam
Last date of receipt of application: 15:00 hours on 8-Jan-2021
For more details the official Government website links are as below:
Advertisement link
Online Application link
(Warning: The above link may not work after the job status is closed or when the Government Organization has hired job candidates)
Applications must be addressed in the application format to:
Brahmaputra Valley Fertilizer Corporation Limited (BVFCL)
Namrup, P.O. Parbatpur – 786623 Dist. Dibrugarh (Assam), India
______________________________________________________________________
Important notice: Iprofaz Job Consultants does not provide job services for Government jobs. This job is just for quick information to the job aspirants and not for any gain or profit. Beware of people who use our name and get money from you. We provide job consulting services only for Private jobs and NOT for Government jobs. You must also read our Disclaimer
Job categories: Brahmaputra Valley Fertilizer Corporation Limited recruitment, BVFCL jobs, Assam jobs, Namrup jobs, Chairman and Managing Director jobs