This blog provides you with the Best ways to deal with stress during and post Covid-19. The Covid-19 (Corona Virus) pandemic outbreak in 2020 has changed the way we lead our life both at personal and professional fronts. There are going to
be innumerable changes that we have brought during this situation and we are going to bring post Covid-19 situation. Due to the uncertain future and the challenging situations, many of us are stressed out. Getting stressed and worried during these times is the last thing we need in coping with the situation.
Instead of getting stressed out and panicking, we must seek the best ways to deal with stress during and post Covid-19 times. Although there may be many ways to deal with stress, here are few best ways to avoid stress, stay positive and stay healthy. But before reading the section below, we must promise ourselves to be positive and not panic.
1. Take time and meditate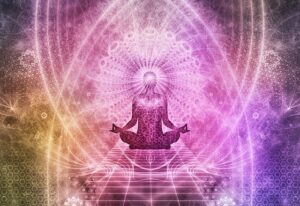 This is foremost among the best ways to deal with stress during and post Covid-19. Meditation is an age old technique to stay calm and focused which according to few Archaeologists has been existing since 5000 BC. It is a proven and effective rejuvenating technique to deal with stress whatever may be the situation in personal and work life. Just take time to meditate for half an hour in the morning. There are various books on how to do meditation and good videos available on the internet. If you take Yoga classes, follow the meditation methods suggested by the best Yoga trainers. These meditation minutes should bring your body and mind in unison. And, this will prove to be a positive start to your day.
Getting fresh air is important too. Getting to your terrace and sipping that cup of tea or coffee in the morning is so relaxing.
2. Add exercise / Yoga to your routine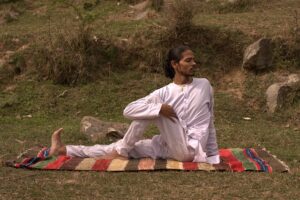 During the lockdown times, we almost have stayed at home and our earlier routine has been disturbed. We have probably become couch potatoes with little or no exercise added to our routine. This can pose health risks which is undesirable during such times. And, the best way to avoid is by doing exercise or Yoga in the morning. Your Gym / Yoga instructor may give you the right technique and the right span of time. Listen to them and be consistent in following the guidelines.
3. Spend time with your family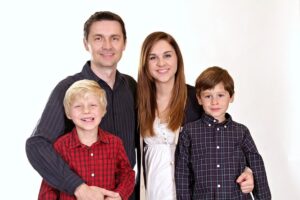 After work hours, spend quality time with your family since you need not travel during these times owing to lockdown. Play indoor sport, play games, talk more, cook together and eat together. Cooking is a stress buster and so is housekeeping. This is the best time to enjoy together. It is good time learning to balance work and personal life. Important is to stay this way post the pandemic. For this to happen, everyone in the family should be interested and must pitch in.
4. Be clean and hygienic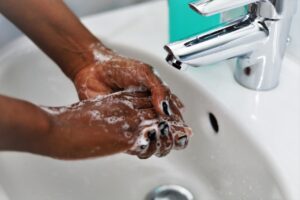 Even during the days when pandemic is active and the days beyond, we must remain clean and hygienic. We must wash hands frequently and avoid touching face with dirty hands. Wash your legs when you go out for buying necessities. Sanitize the food and other items before using them. Wear gloves and masks while you move in public places. Being hygienic will give a sense of safety and can psychologically help in bringing down stress to some extent.
On a Sunday, engage in housekeeping frequently and keep the rooms, balcony and terrace clean.
5. Plan your purchases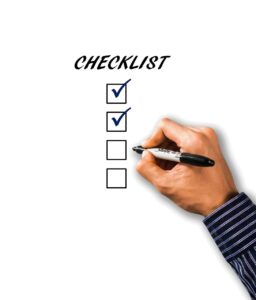 Due to lockdown, we find that not all shops are open as before. Even if they are open, we have our area movement restrictions. We therefore need to identify what we need to purchase. We need to ensure that our groceries, medicines, and other necessities does not run out of stock. Best way is to make a checklist of essential items and keep it updated. Then, we need to use the updated list for purchases. Need to be systematic than before to avoid undue stress.
6. Plan your work day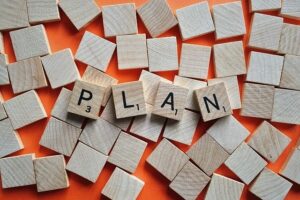 One of the best ways to deal with stress during and post Covid-19 is by planning our work day properly. One can argue that the businesses are suffering losses and are nearing closing down. But for those of us who are working for essential products and services, work day may be as hectic as before. Prior to the pandemic, many of us had not paid too much attention to being systematic in planning and organizing tasks. But now, the importance of work planning becomes important to avoid stress. Following best business practices can bring down work stress to manageable levels.
Now coming to those who are into employment and types of businesses where working online is not an option. For instance, employees working in the manufacturing industries may have not been to their workplaces due to lockdown. These people should not panic and get stressed as good times are always ahead as bad times do not last forever.
7. Avoid rumours of the pandemic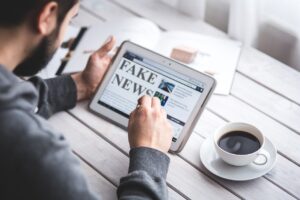 The rumours and fake news about the pandemic is doing rounds in social media and it is best to avoid these. Rumours are mostly negative and our stress level can go up by listening to these. Do not believe in any news from anybody regarding the pandemic. Identify trusted Government and media sources that can give you the right information. It is better to know the authorized Government helplines that can help us in any situation. In this situation and even post Covid situation, it is best to listen to the guidelines of our Government.
It is also recommended to cut down on the time spent on Television and Social media. This is to avoid continuous exposure to news on Covid-19 which can increase the worries. Know the status of the pandemic to the extent required.
8. Read interesting and motivating books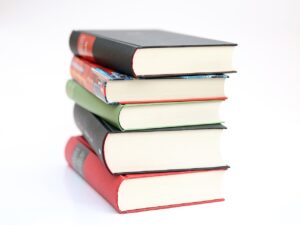 Get a book that interests you and motivates you. Do not read depressing stories particularly before sleep as it can disturb you sleep and increase your anxiety or worries. Have a good night sleep keeping all worries aside which can boost the immune system. If you are not interested in reading, then do other fun activities or those that interest you. For instance, people have engaged in making nose masks from different materials. You can be creative and helpful at the same time.
9. Keep connected with your friends and relatives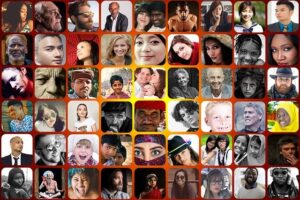 Though we maintain social distancing during these times, we must make efforts to stay connected to our near and dear ones. Talk to your friends, and relatives more often. If you have a laptop, connecting remotely on weekends is a great idea to stay connected. This can reduce the worries because you realize that others are also sailing in the same ship. They are also finding it equally difficult as you. But instead of just talking to them about the pandemic, it is better to talks about things that are mutually interesting.
10. Help the needy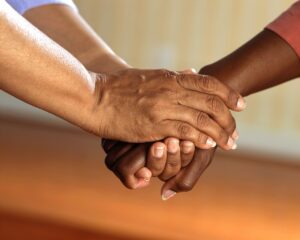 Not all sections of people can endure the lockdown and Covid-19 situation. You can donate food, clothes, masks, sanitizers, etc to needy people. This can make you feel a lot good. There is a sense of satisfaction of helping people in need and this can reduce stress to some good extent. Help out as much as you can but stay safe at the same time. Forget about caste, creed, race and religion. As humans, we must reach out to each other which is the need of the hour.
Apart from the above Best ways to deal with stress during and post Covid-19, if you have any points, write to us. Our email is [email protected]
Covid 19 Indian Government Helpline
Check out the Helpline numbers given by the Ministry of Health and Family Welfare, Government of India
The Honourable Chief Minister of Karnataka has brought the Apthamitra helpline number 14410 to help the citizens of Karnataka. It is also available as an app on mobiles.
Note: I, the author of this blog am neither a psychologist nor a Doctor. But, I have made a sincere attempt to provide commonsense points to help cope with the Covid-19 situation. And, I hope the blog on the Best ways to deal with stress during and post Covid-19 helps you.